Stage roofing & trusses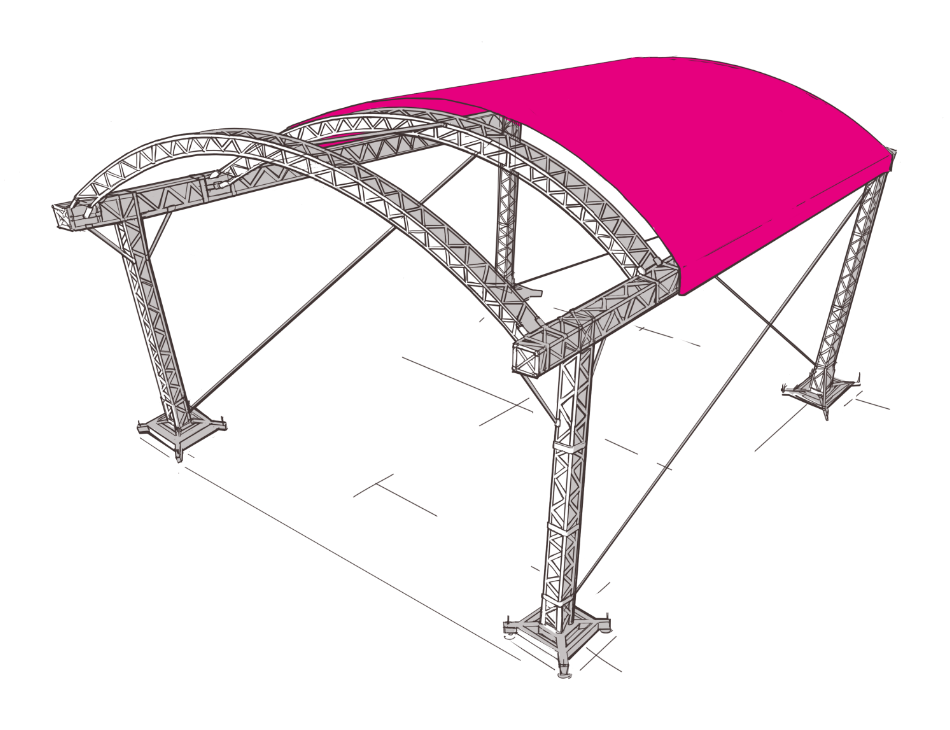 Stage roofs
Which kinds of stage roofs do we offer?
The choice of your stage roof depends on the stage size as well as on the individual requirements of your event. 2M offers the following mobile stage roofs: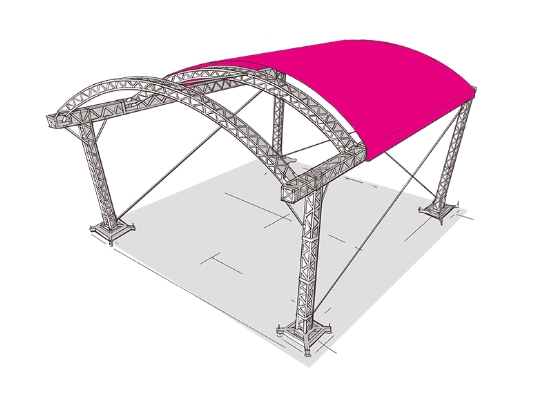 Semi-circular roof
This classic roof construction for open-air and festival stages is available in different sizes up to a height of 5,90 metres. The truss roof is made of aluminum and due to a robust canvas, it provides protection against the weather for the people on stage as well as the stage technology. Moreover, spotlights and speakers can be installed.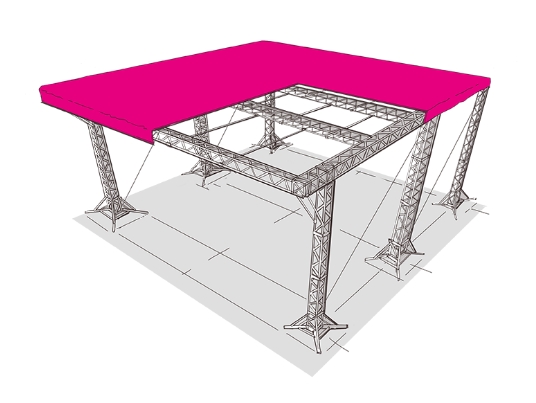 Pitch roof
Due to the flexible system construction method pitch roofs are suitable for event technology as well as for weather protection for stages used during commercial or private events. This cost-efficient roof alternative is easy to set up and provides numerous construction possibilities.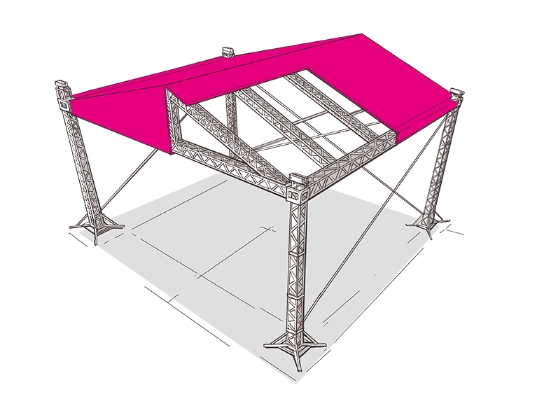 Saddle roof
Saddle roofs are also available in different sizes and can be realised for a stage surface of 120 square metres. The modular system is easy to install and can be customised by choosing colours for roof canvas, side and back canvas. Thanks to the flexible truss construction saddle roofs by 2M allow for numerous constructions.
Wie können wir dir weiterhelfen?
Which requirements should a stage roof fulfill?
Roofs for outdoor stages should in particular meet the criteria for loads and weather protection. A roof should e.g., carry the so-called net load, which means the weight of speakers and spotlights. This equipment is mostly fastened at aluminum trusses which have a very low net weight and are therefore to be loaded. Thus, the wind vulnerability of the construction is reduced. Stages are mostly closed by means of a canvas or a gossamer at the back or on the sides. In case of strong winds, a wind load will occur which also needs to be considered during the planning process. Depending on the wind penetrability of the canvas or gossamer the vertical and horizontal wind load is calculated. Mobile stage roofs are also called "flying constructions" as they are only installed temporarily and have to be unrigged when the wind force reaches level 8.
2M will support you in finding the suitable stage roof for your event. Based on the local conditions, the size of the event and the expected weather conditions we will discuss the different 2M roof options with you and will support you from planning to installation. Thanks to our comprehensive expertise and long-term experience with stage equipment & technology, our 2M team will find the perfect solution for the roof of your stage.
Contact persons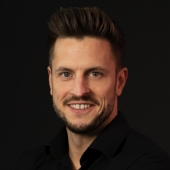 i.V. Andre Nölle
Sales manager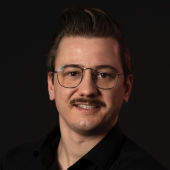 i.V. Gerrit Pape
Project manager