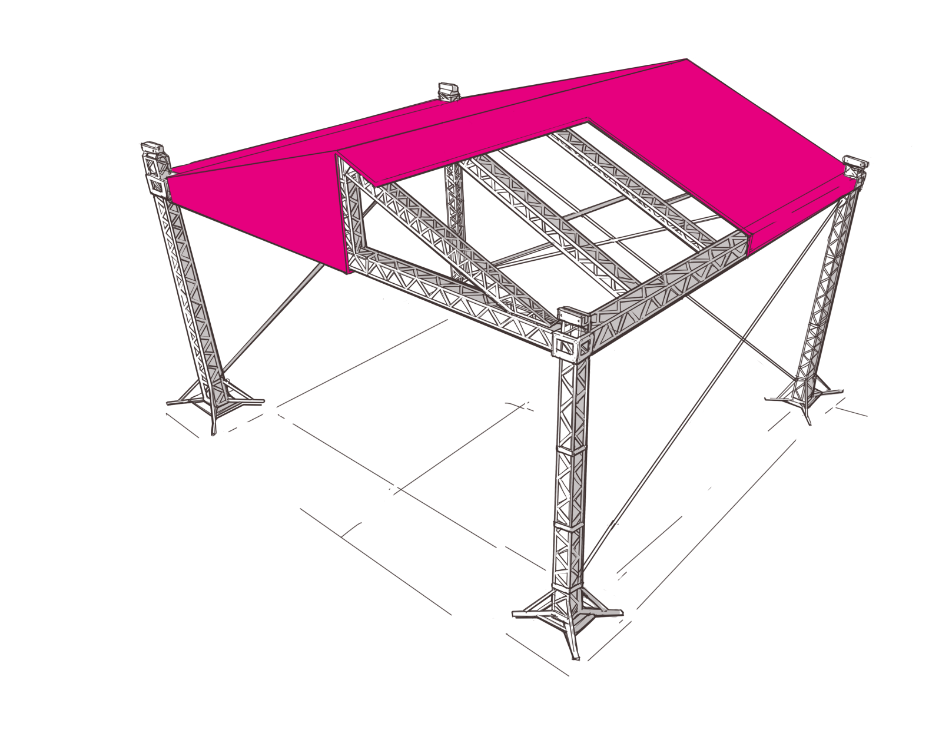 Stage roofs &
trusses
Trusses
2-point truss
The compact 2-point truss with two strap pipes is perfectly suitable as curtain track or for the installing of lighter spotlights.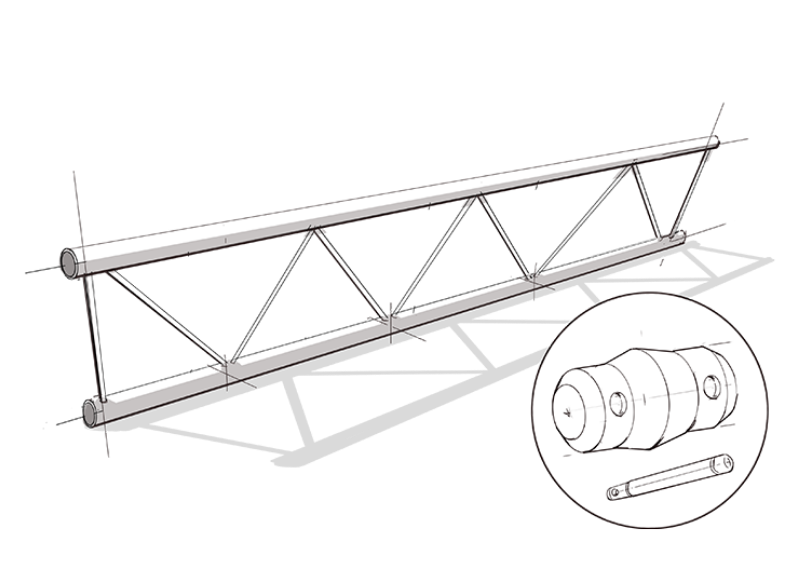 3-point truss
The 3-point truss is often used in trade fair construction as decorative truss and enables also special constructions such as circles for installing spotlights.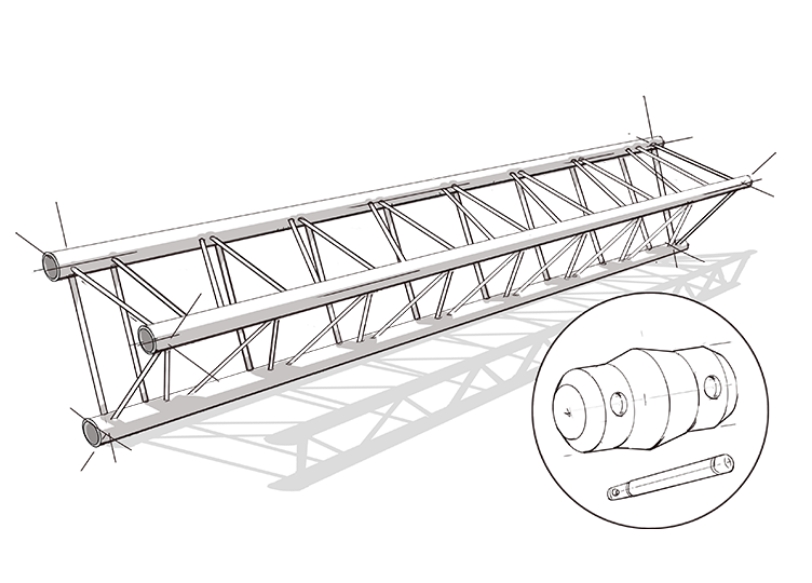 4-point truss
The 4-point trusses are the most common type of truss as they can carry the biggest loads due to their high mechanical stability.  This type of truss is mostly used for the construction of ground supports or stage roofs.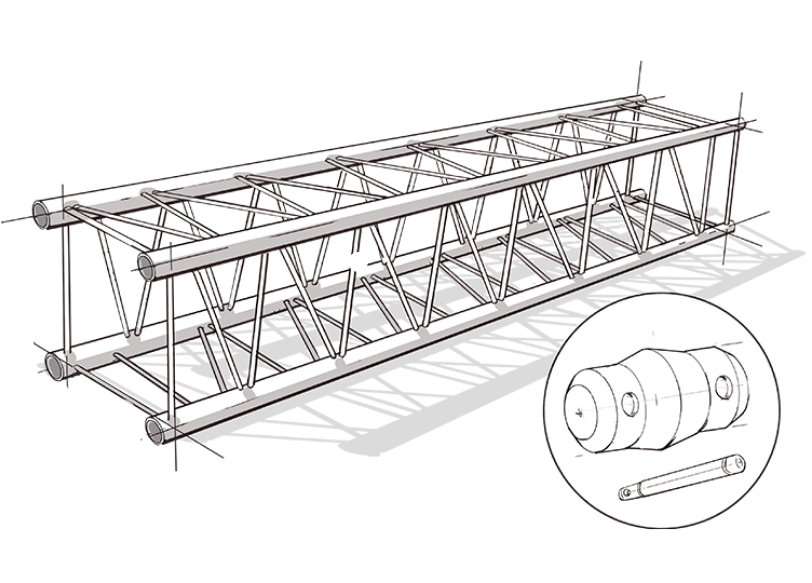 ENQUIRE NOW!
Are you interested in our products? Send us a brief enquiry and you'll receive a perfectly tailored selection of products directly from 2M.
Bühnendächer
Semi-circular roof
This classic roof construction for open-air and festival stages is available in different sizes up to a height of 5,90 metres. The truss roof is made of aluminum and due to a robust canvas, it provides protection against the weather for the people on stage as well as the stage technology. Moreover, spotlights and speakers can be installed.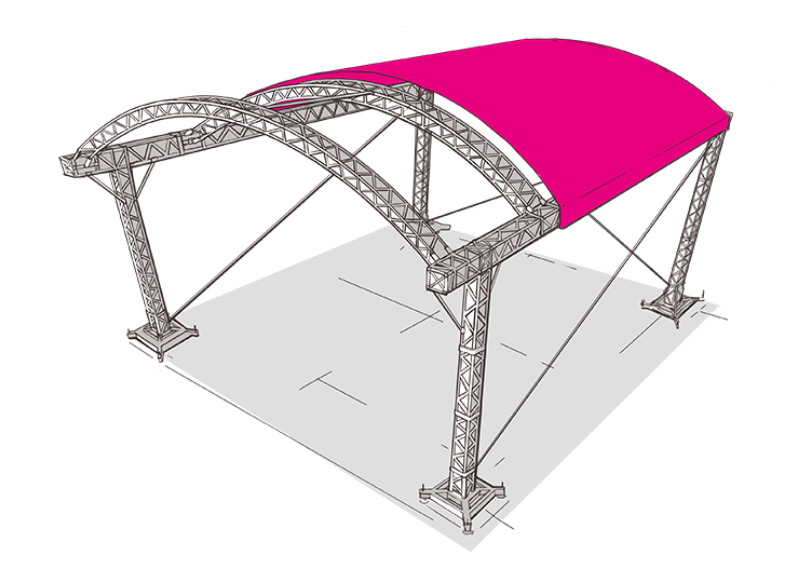 Pitch roof
Due to the flexible system construction method pitch roofs are suitable for event technology as well as for weather protection for stages used during commercial or private events. This cost-efficient roof alternative is easy to set up and provides numerous construction possibilities.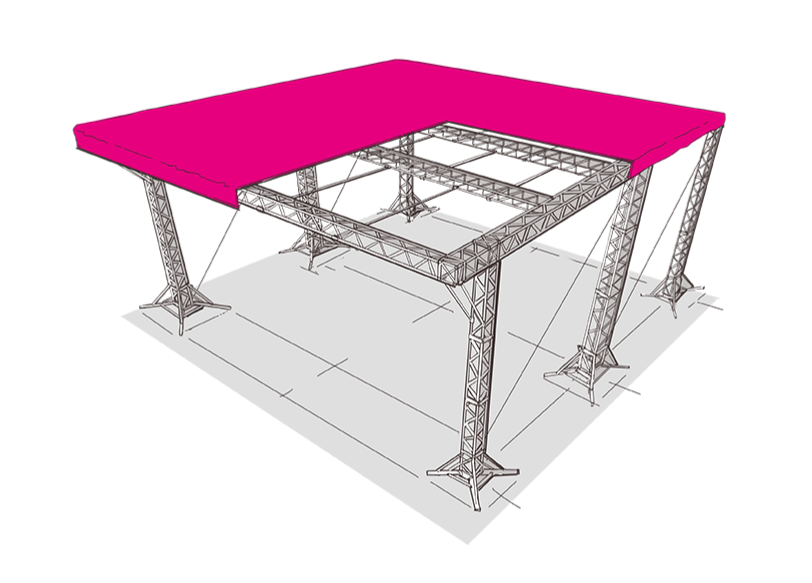 Saddle roof
Saddle roofs are also available in different sizes and can be realised for a stage surface of 120 square metres. The modular system is easy to install and can be customised by choosing colours for roof canvas, side and back canvas. Thanks to the flexible truss construction saddle roofs by 2M allow for numerous constructions.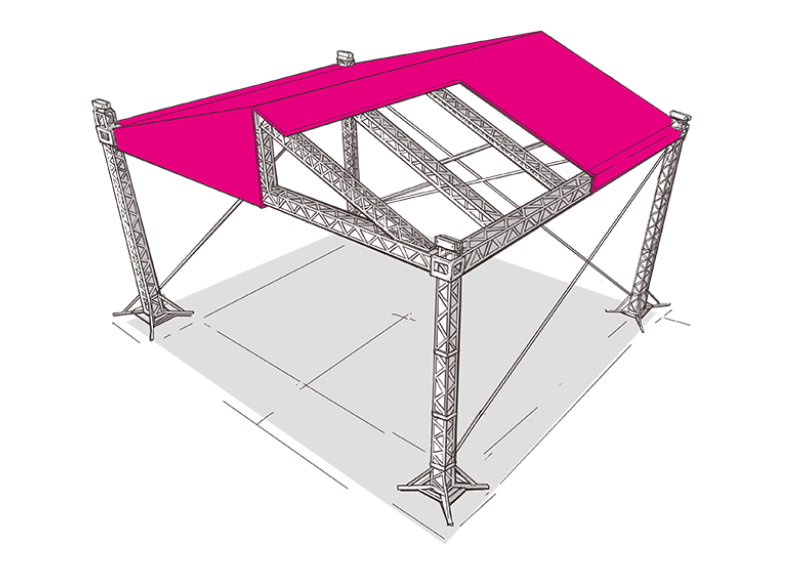 Contact persons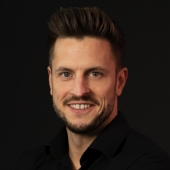 i.V. Andre Nölle
Sales manager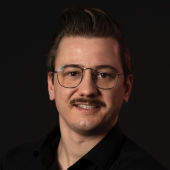 i.V. Gerrit Pape
Project manager