Stagedecks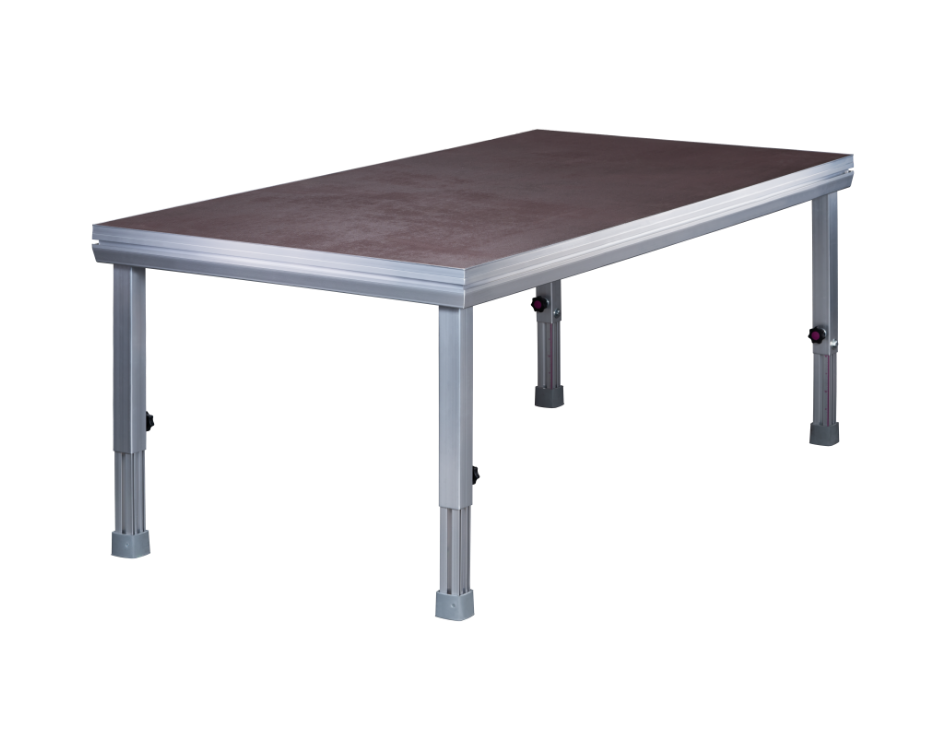 ERGO
industrie
Mechanics
Ergonomics
Thanks to its infinitely adjustable design, you can perfectly embed and integrate this industrial platform into your work processes. The design, which is tailored to your requirements (e.g. rectangular, triangular, round or special shapes), offers a wide range of ergonomic parameters tailored to your application.
Health
We spend hour after hour, day after day at work. This means that workplace ergonomics are incredibly important. The conditions at work should be adapted to suit the activity being carried out, and most importantly, should consider the needs of employees. Failure to do this can have consequences for health.
Efficiency
Thanks to its design, which enables it to be adjusted in no time at all, the ERGO industrie can be constantly adapted to your work processes. As a result, this unit is an absolute all-rounder that saves money, time and resources.
Material
Our system can be expanded with ease. In fact, the unit can be expanded and attachments (tool holders) can be fitted using the designated outer groove channel.
The legs
The legs of the platform can be compacted using an M10 adjustment screw or via an eccentric quick release system depending on the customer's wishes – and it is possible to switch between these configurations in seconds.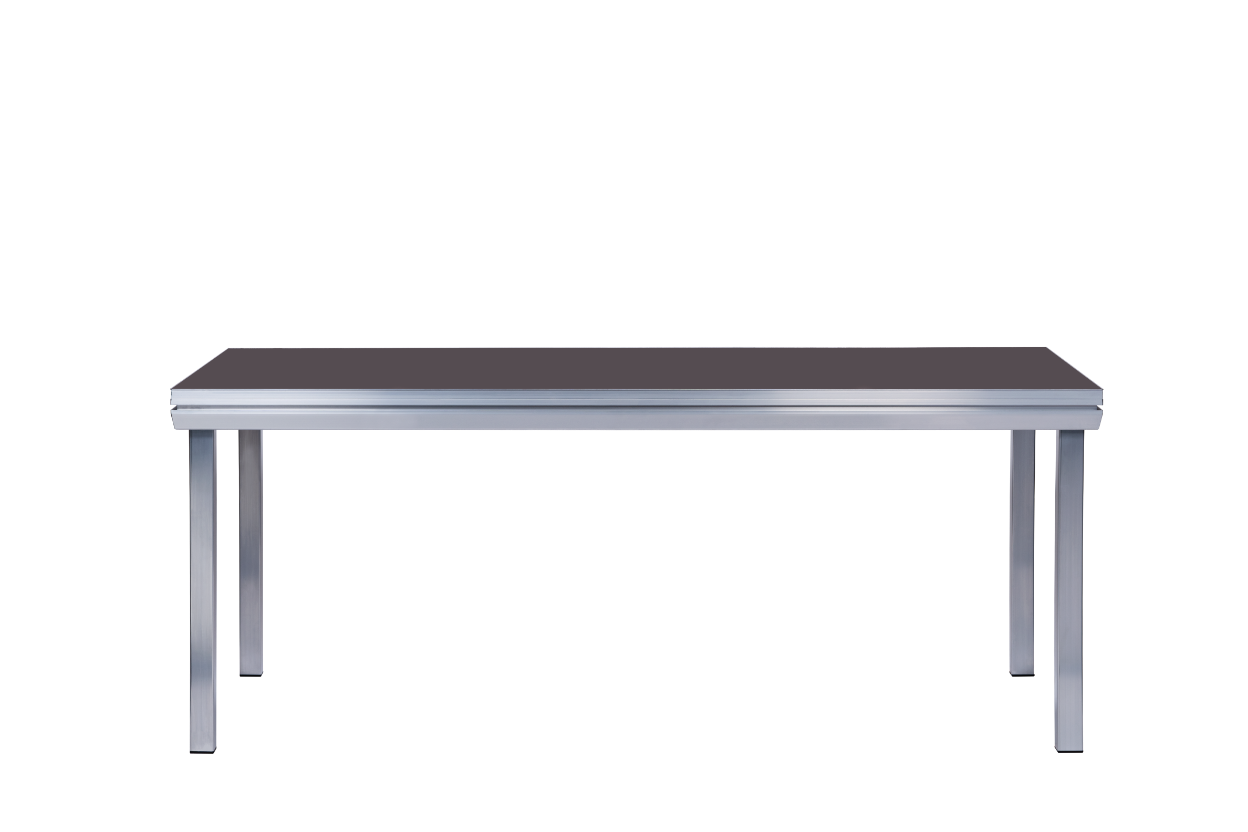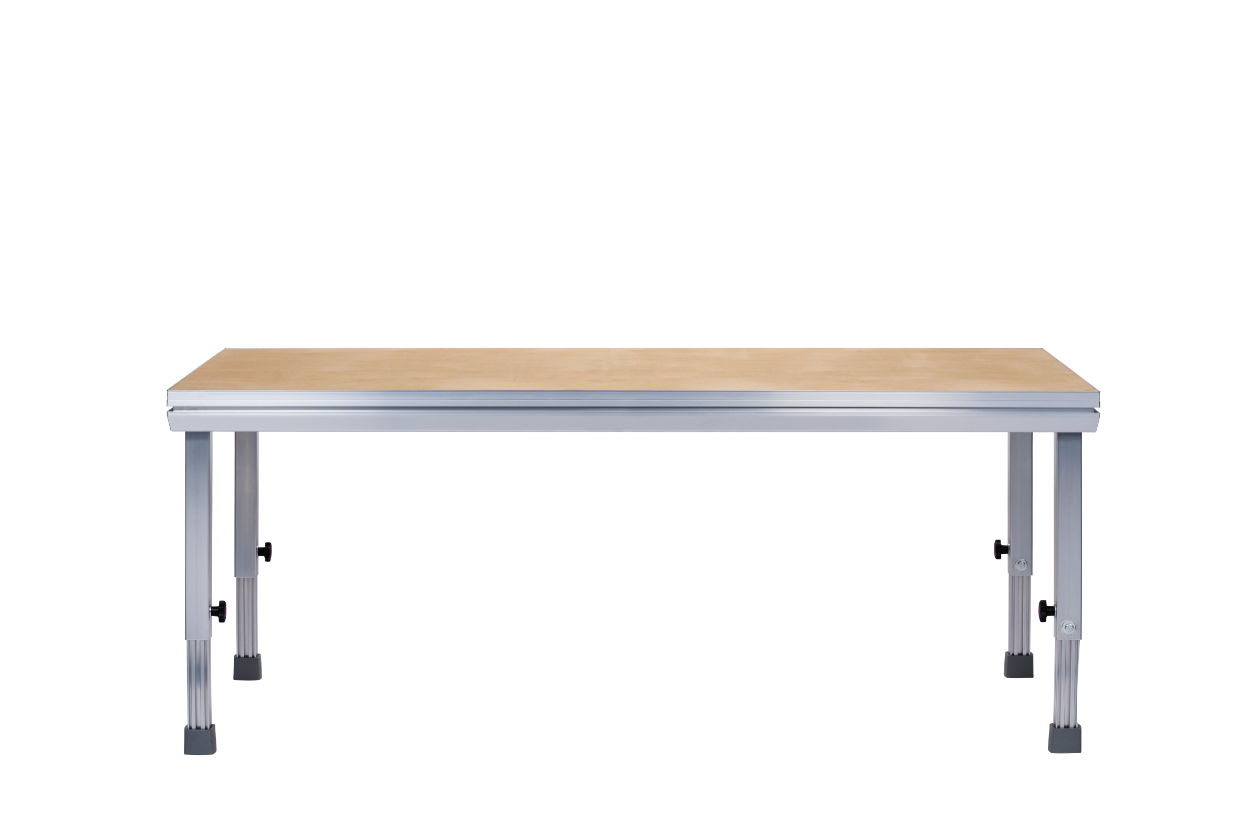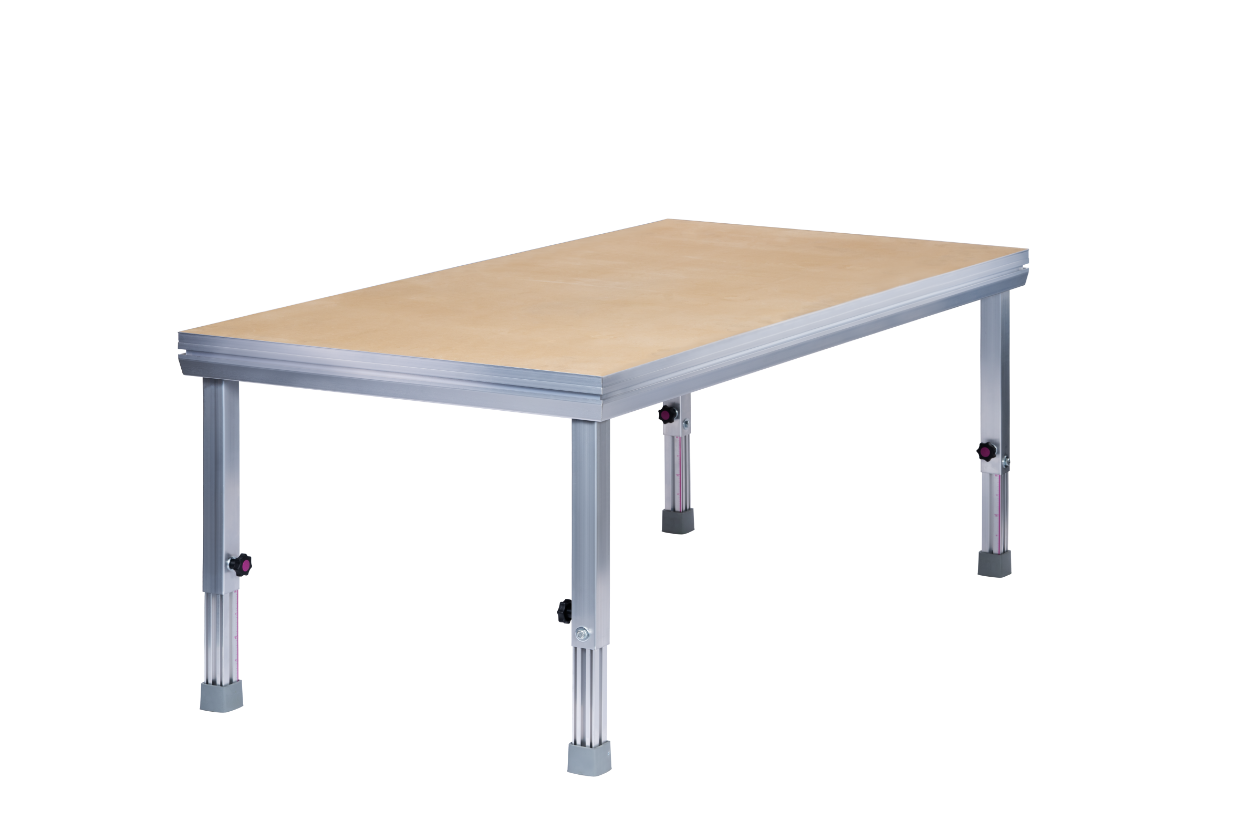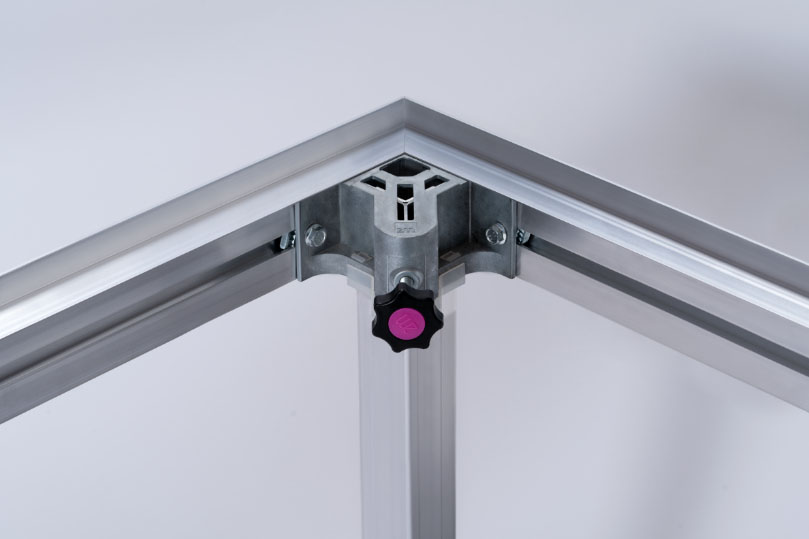 Die-cast zinc leg mount including handwheel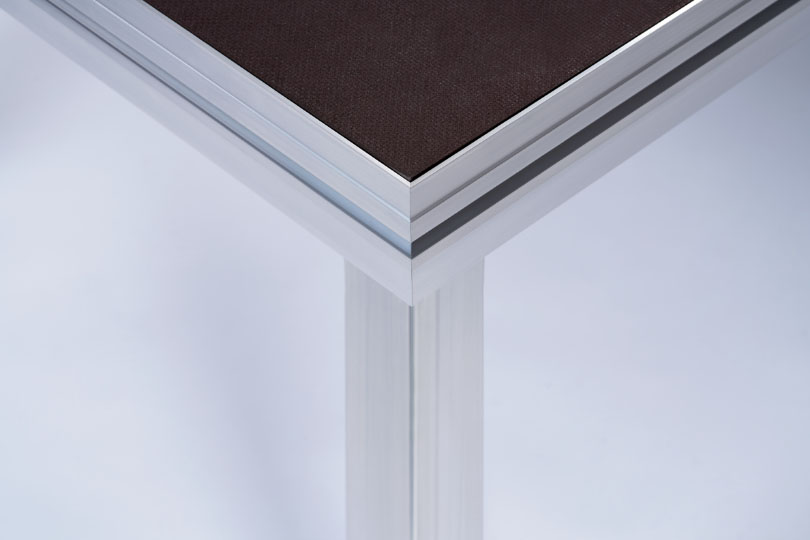 Platform section – corner
1/10 of the vertical test load
1/10 of the vertical traffic load
DIN 13814, 4112, 1055, 15921
Enquire now!
Are you interested in our platforms? Send us a brief enquiry and you'll receive a perfectly tailored selection of products directly from 2M.
TÜV certified
Every 2M stage platform from the ERGO series is manufactured in our certified production facility in Ratingen and tested by the TÜV in accordance with the latest standards and directives.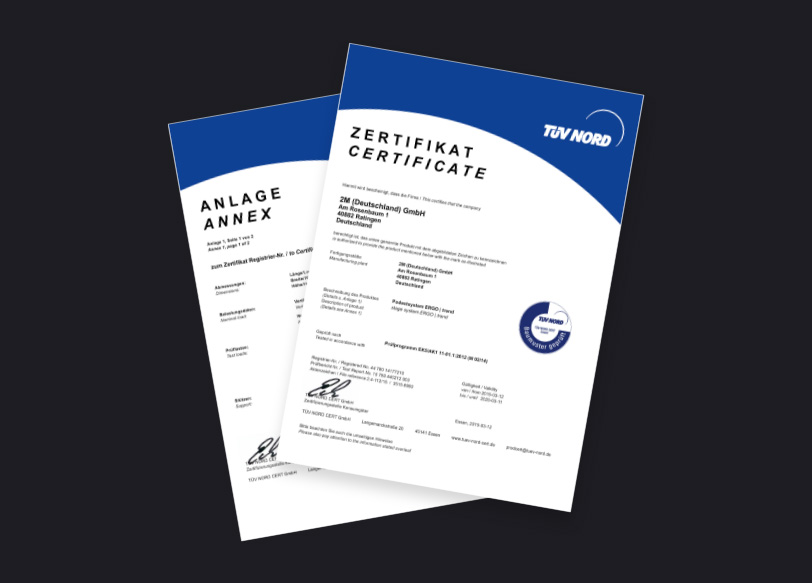 Contact persons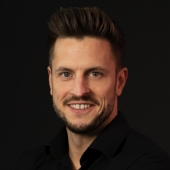 i.V. Andre Nölle
Sales manager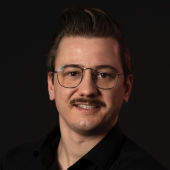 i.V. Gerrit Pape
Project manager