Stagedecks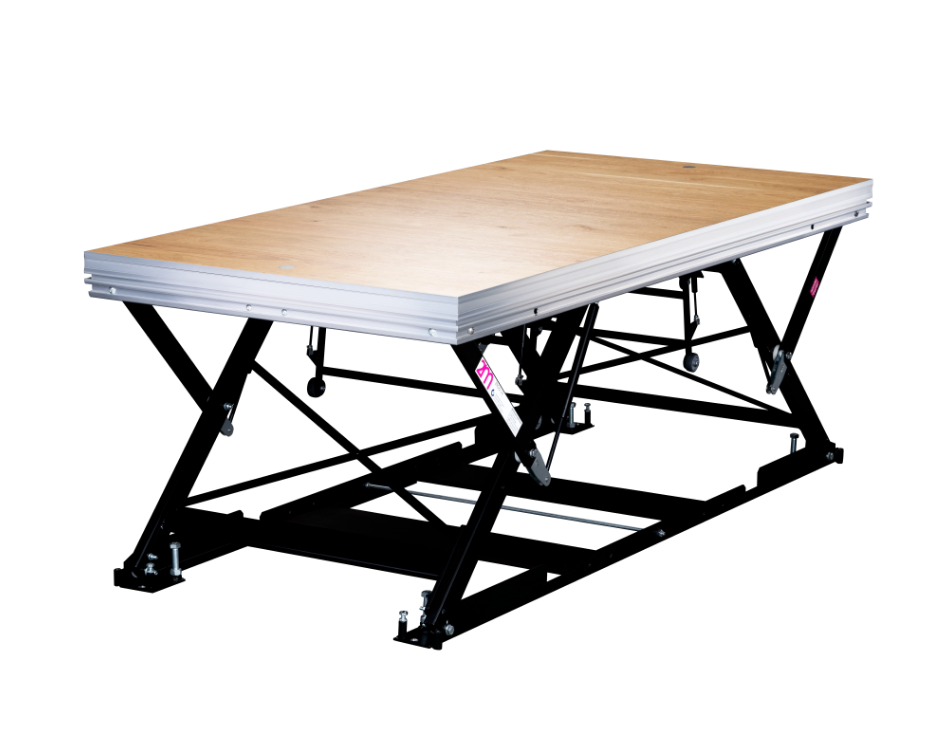 ERGO
LIFT
Mechanics
Supporting structure
A combination of an aluminium profile construction and a steel Y-shaped scissor construction. High-quality die-cast zinc parts for a durable unit that operates smoothly.

A pit depth of less than 18 cm is required.

Levelling capability enables a the platform to be installed flush to the hall floor.
Lifting support
With support from 8 gas springs, a pulling force of 8 kg per person is all that is needed to move this stationary platform from the zero position (flush with the ground) to the desired platform height.
Surfaces
When intended for indoor use, this stage platform is fitted with a multiplex board as standard.

Our comprehensive range of surfaces also includes parquet flooring, carpet, PVC or grating. If you would like a special surface for your platform, don't hesitate to get in touch.
Area of use
When not in use, the ERGO lift is lowered into the hall floor. The platform board is also covered with high-quality parquet flooring. The stage area can be expanded in a matter of seconds as required.
Height settings
Height settings: 20, 40, 60, 80 cm, or 16 2/3 cm increments (upper edge of the finished floor); special heights possible.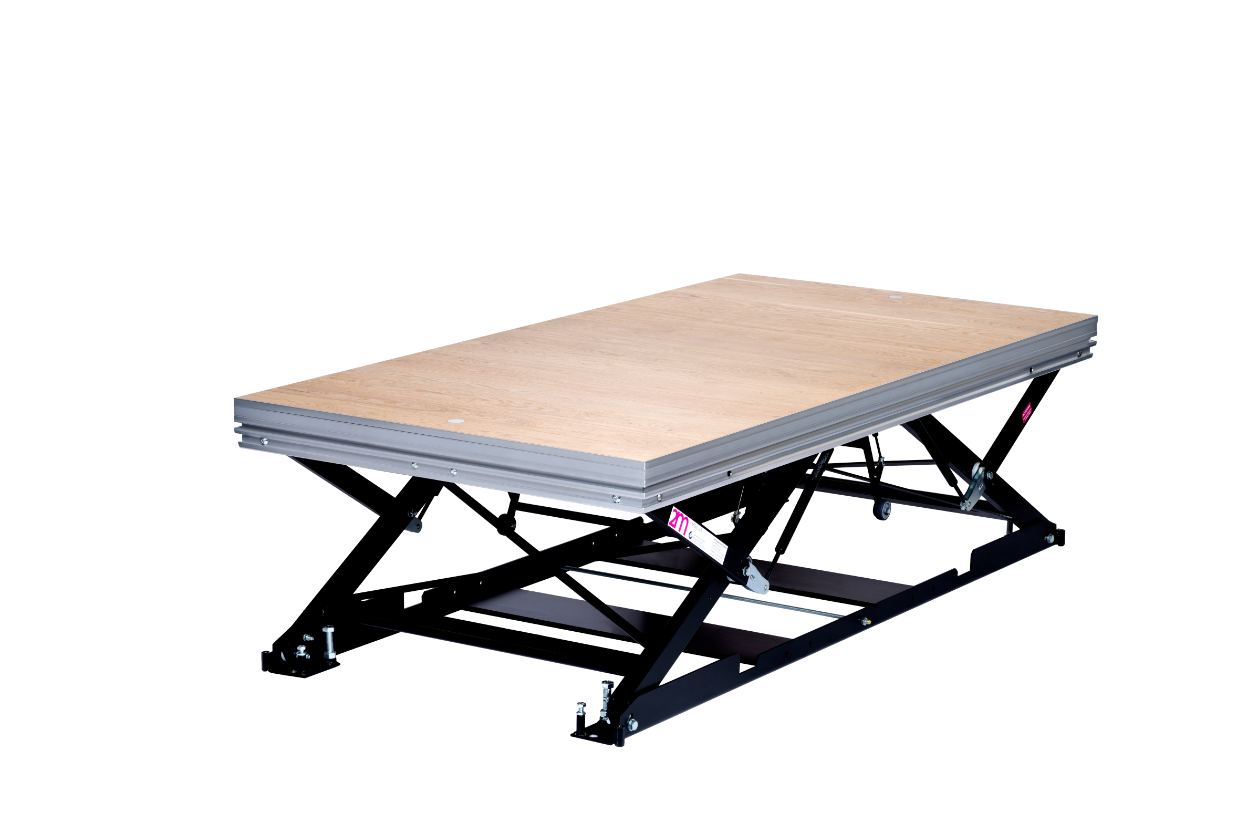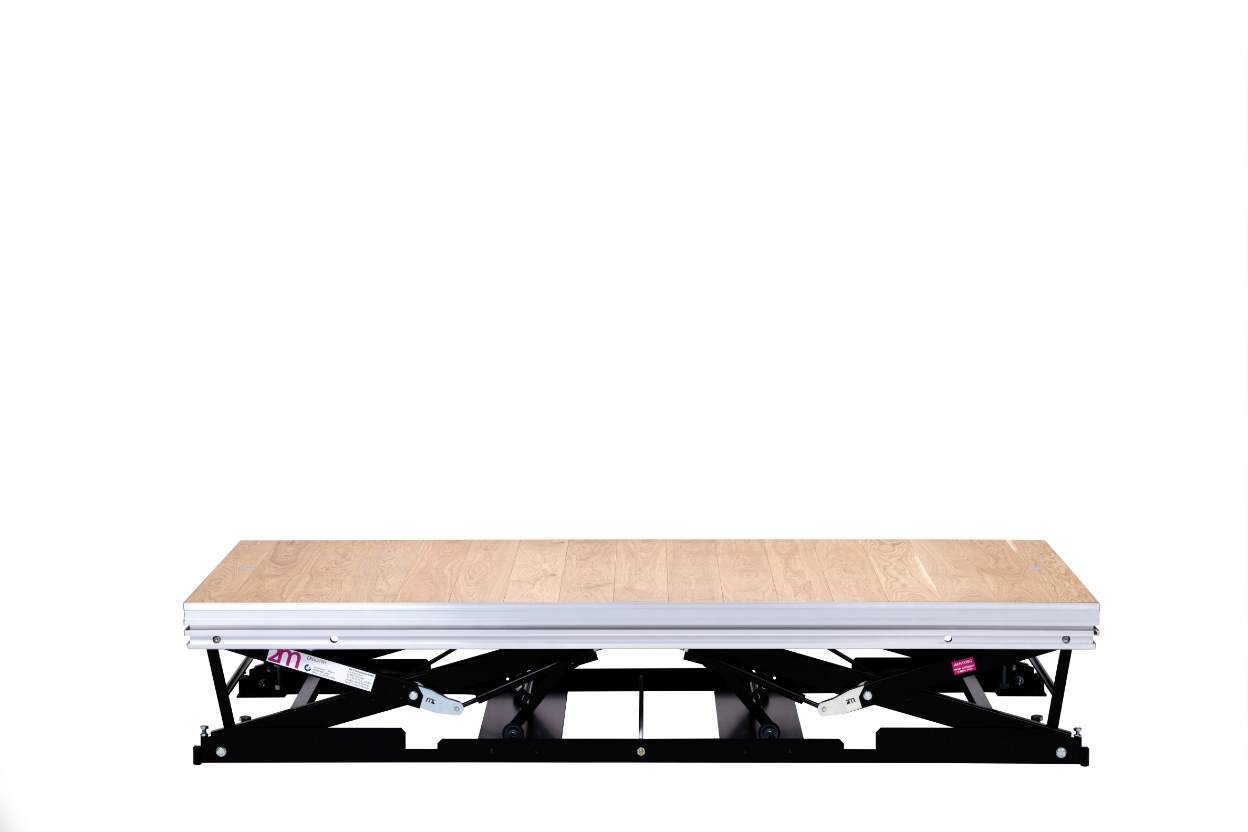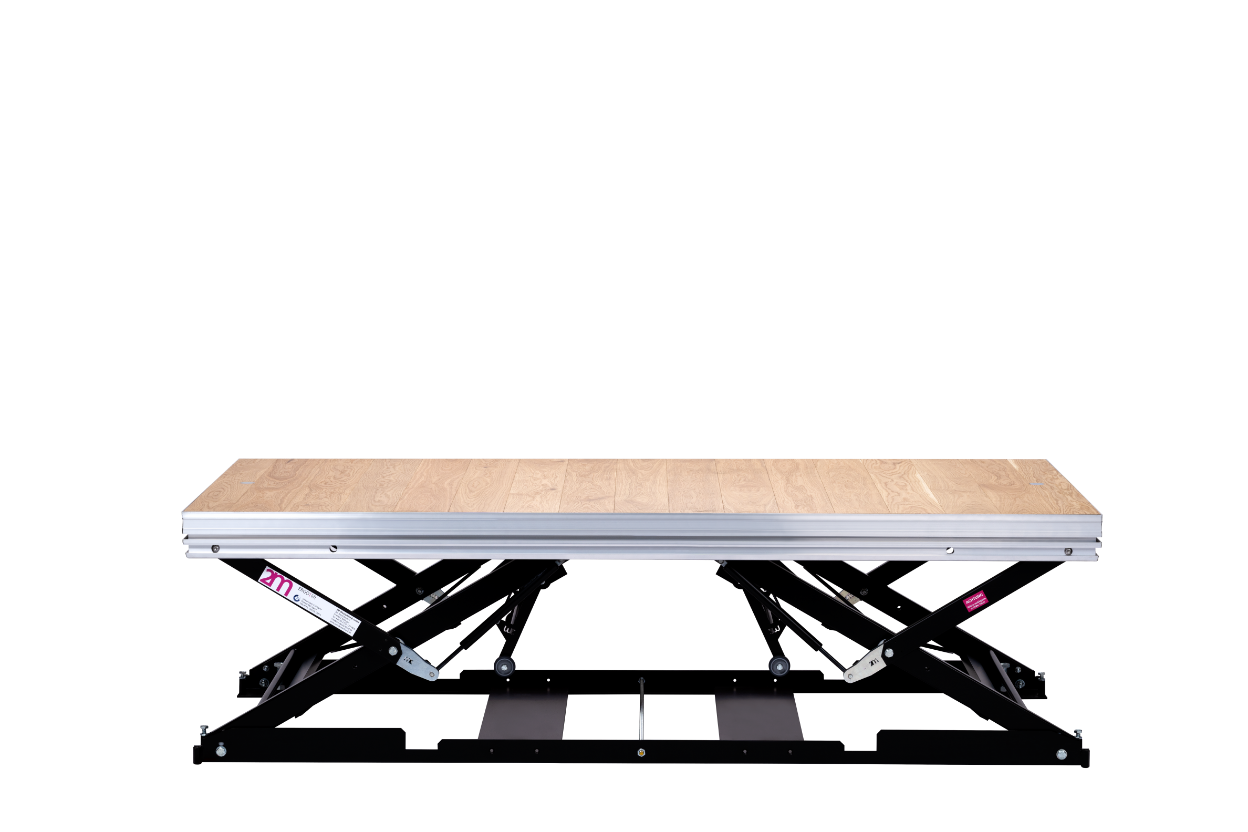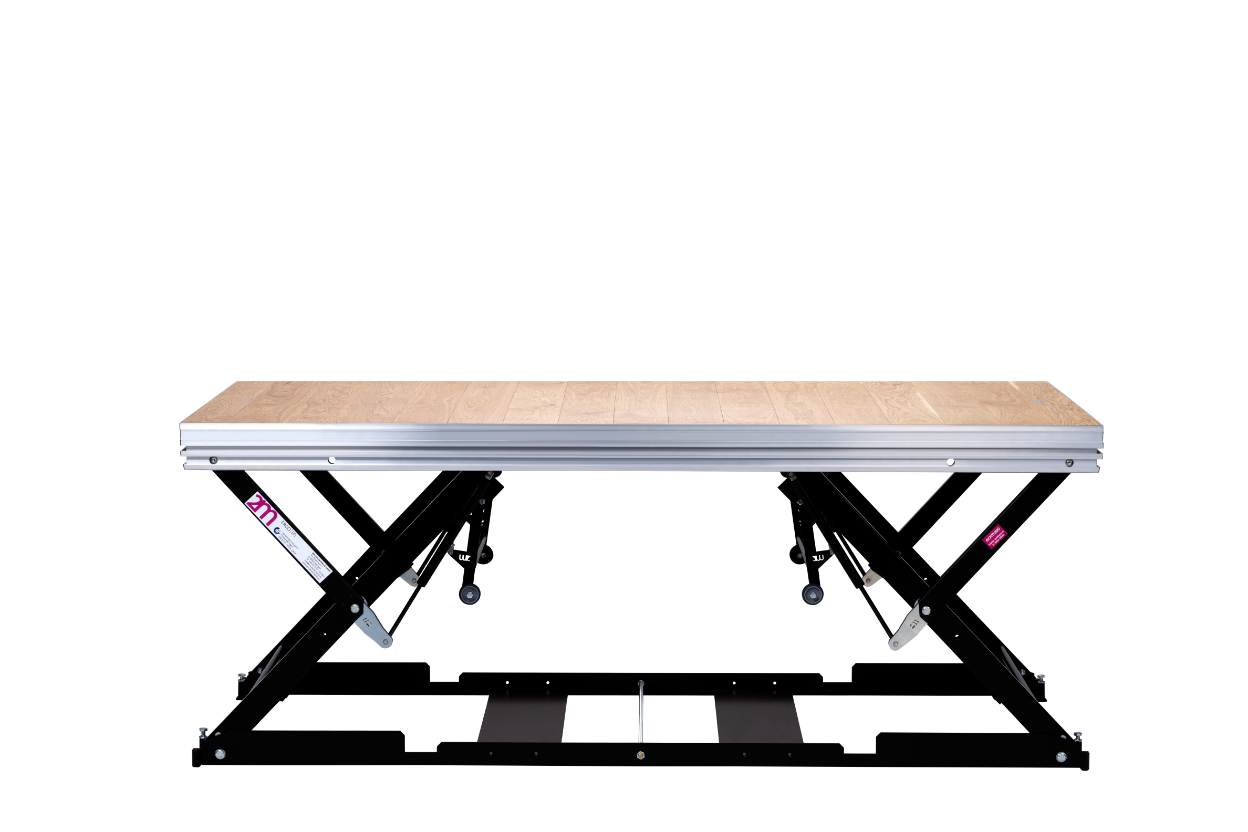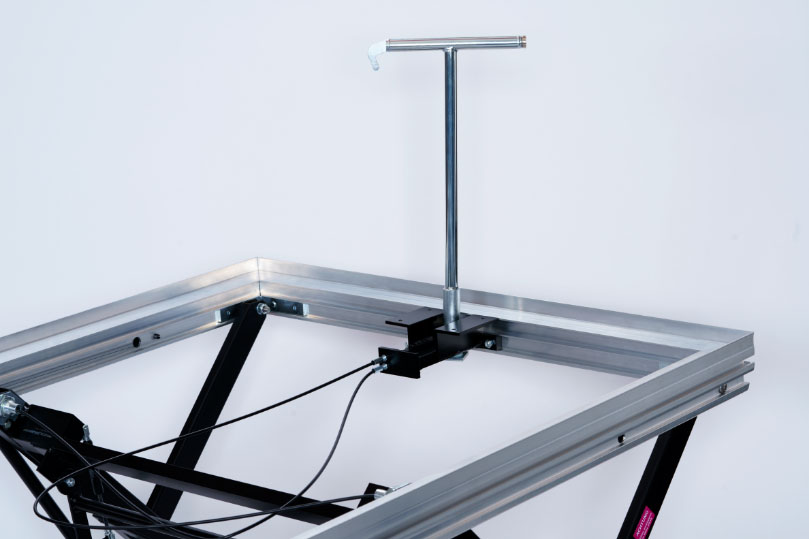 Height adjustment tool incl. locking mechanism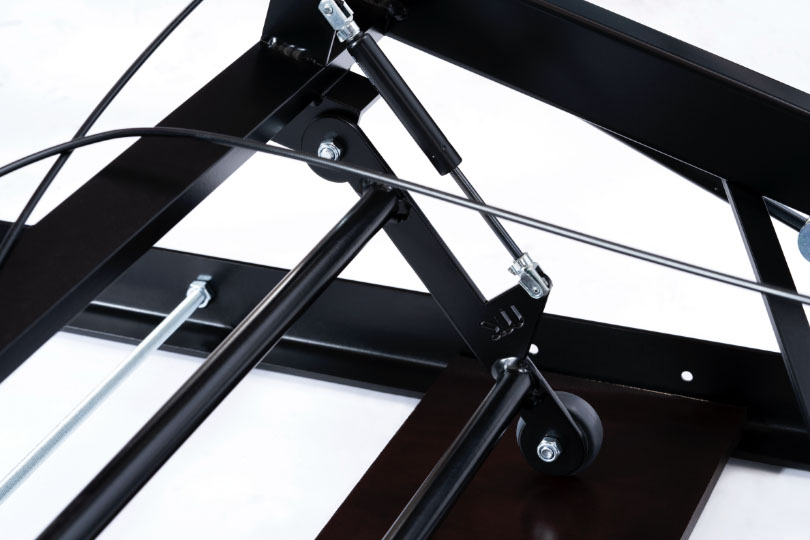 Lifting assistance mechanism with gas springs to assist the process of moving the system into position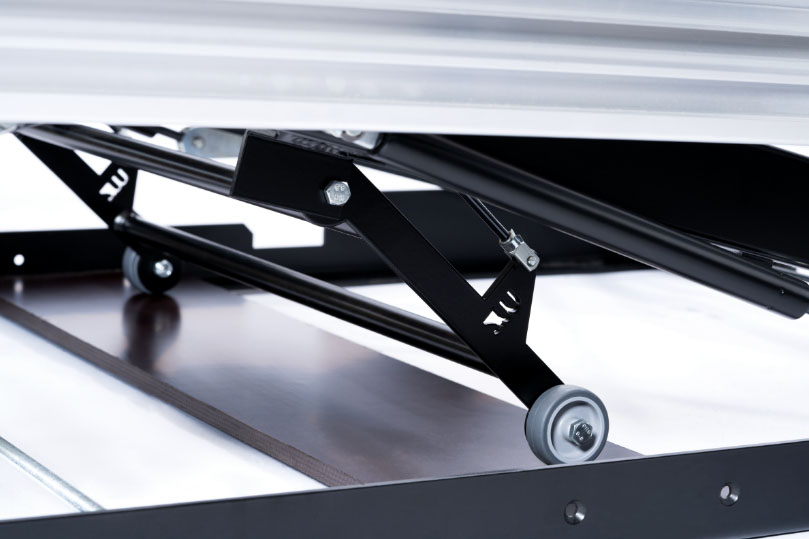 Lifting assistance mechanism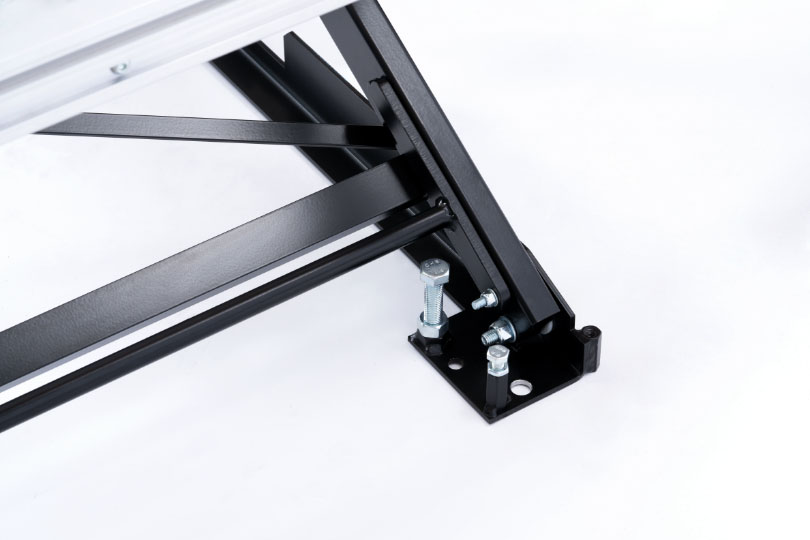 Platform anchor points, levelling aids for perfect alignment of the platform surface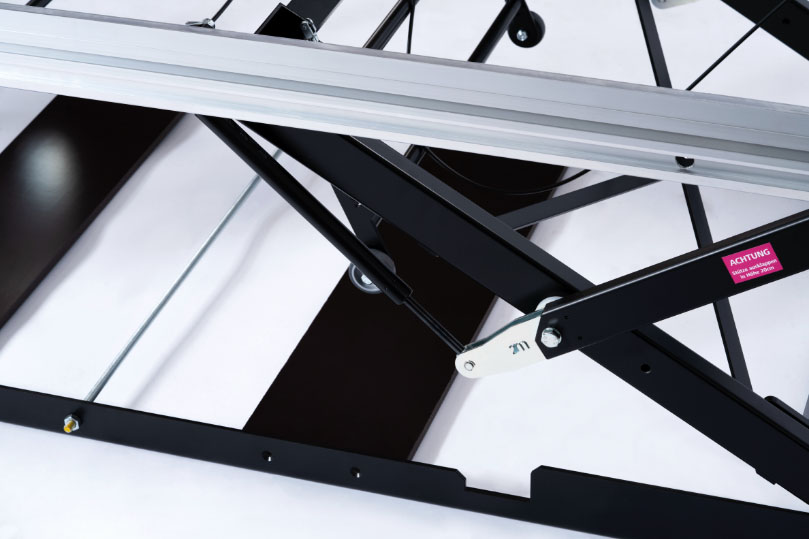 Large gas springs, which make the process of moving the system into position very easy with little force required
Platforms with scissor legs
1/10 of the vertical test load
1/10 of the vertical traffic load
80 cm above the hall floor
DIN 13814, 4112, 1055, 15921
Enquire now!
Are you interested in our platforms? Send us a brief enquiry and you'll receive a perfectly tailored selection of products directly from 2M.
TÜV certified
Every 2M stage platform from the ERGO series is manufactured in our certified production facility in Ratingen and tested by the TÜV in accordance with the latest standards and directives.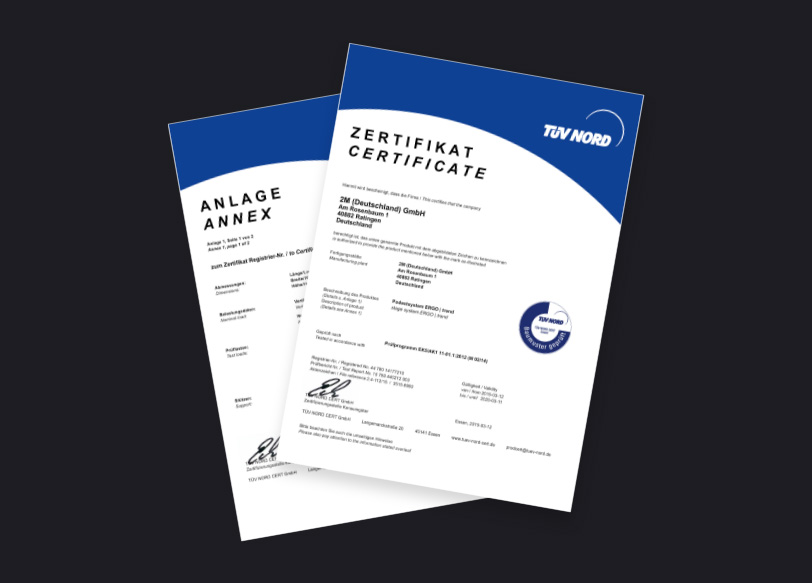 Contact persons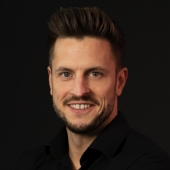 i.V. Andre Nölle
Sales manager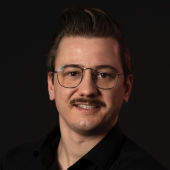 i.V. Gerrit Pape
Project manager