Bühnenpodeste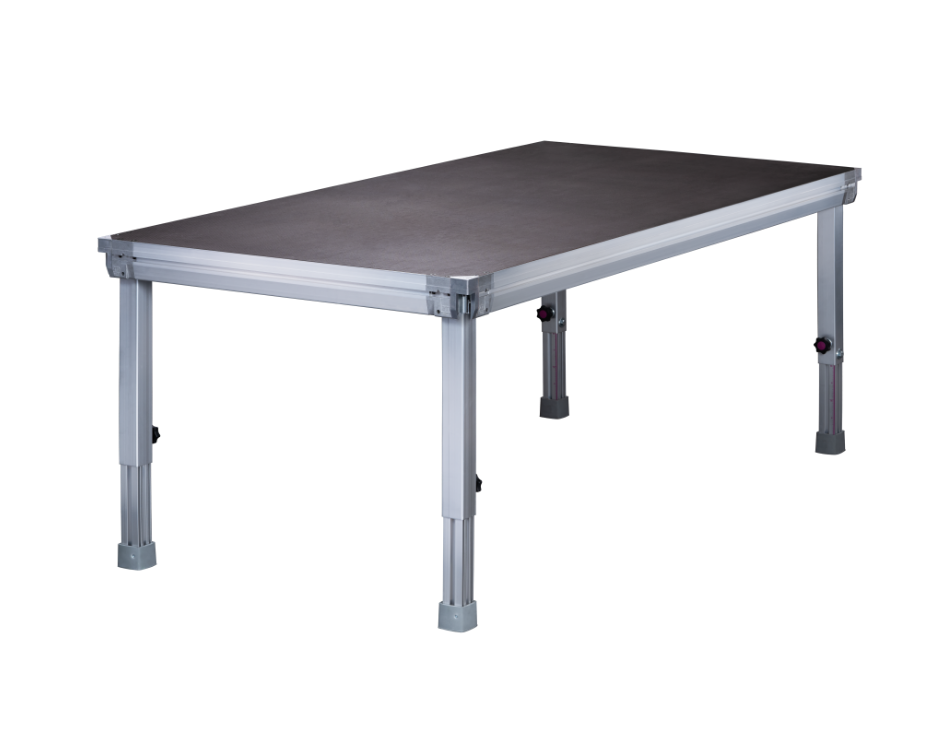 ERGO
one lay
Mechanics
Special features
The well-known and beloved ERGOnomic aluminium profile with inner and outer groove channels has been updated with a closed 90° cast iron corner and additional M10 thread inserts. Accessories or platform railing can be attached at the side or from above easily and quickly using standard screws.
Universal plug-in leg mount
The unique leg mount from 2M enables the use off all conventional plug-in leg systems using round tubing with a diameter of 48.3 mm and square tubing with a diameter of 55 x 55 mm or 60 x 60 mm. The legs can be compacted using either an eccentric quick release system or using adjustment screws, depending on your requirements.
Robust plastic corner
Unlimited use in scaffolding constructions.

Robust design made of glass fibre-reinforced plastic with multifunctional guide.

Simple connection of clamp connectors and accessories thanks to the open groove channel.
Weatherproof surface
Available as phenolic plywood (birch throughout) or Hexa plywood – both of which are resistant to the effects of weathering.

Countersunk screws for an even surface with a high-quality appearance.

The surface is connected via screws, which makes it easy to replace in the event of a repair.
Frame profile
The frame profile, which is the same all the way around, allows you to install the stage platforms in any direction within an event construction. Thanks to the ergonomic, bevelled profile, assembling the stage platforms is simple and comfortable.
Groove channel
Inner groove channel is used to mount the integrated platform retainer.

Outer groove channel enables compatibility with a wide range of other platform systems.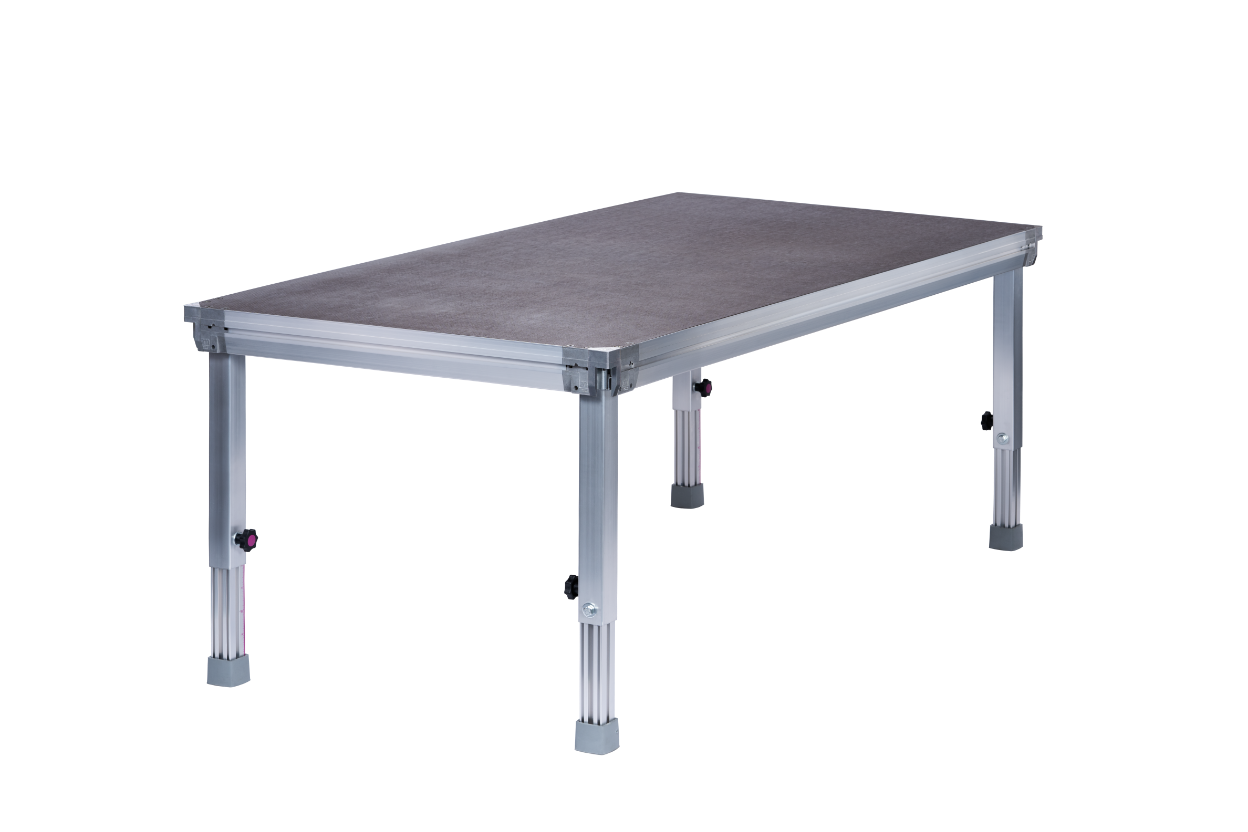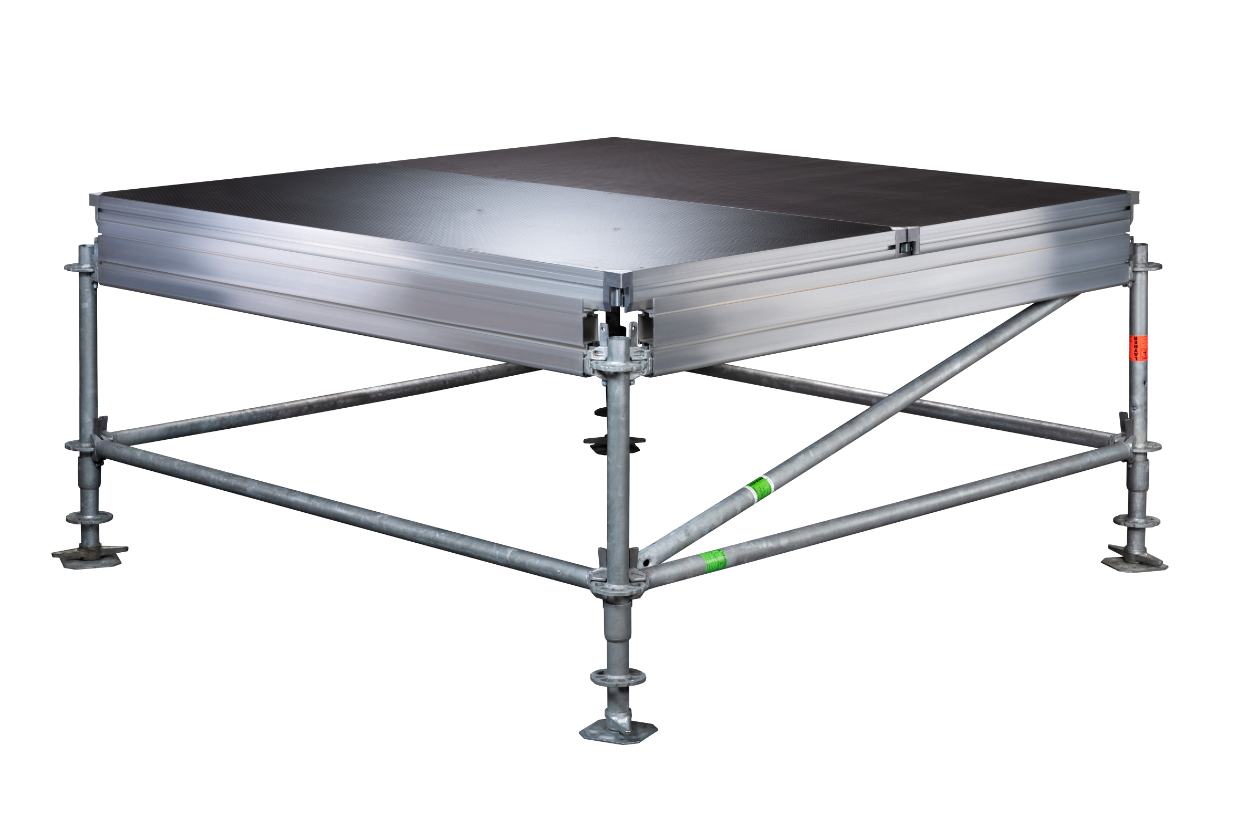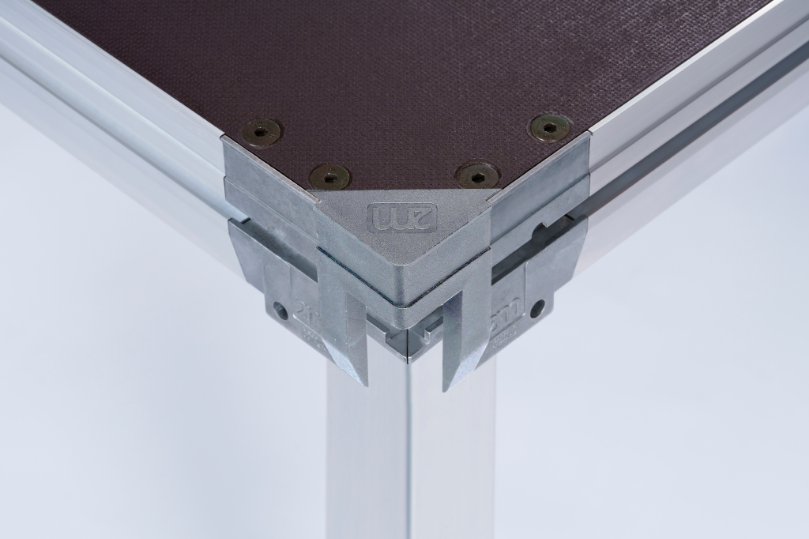 one lay corner without railing (screw connections visible)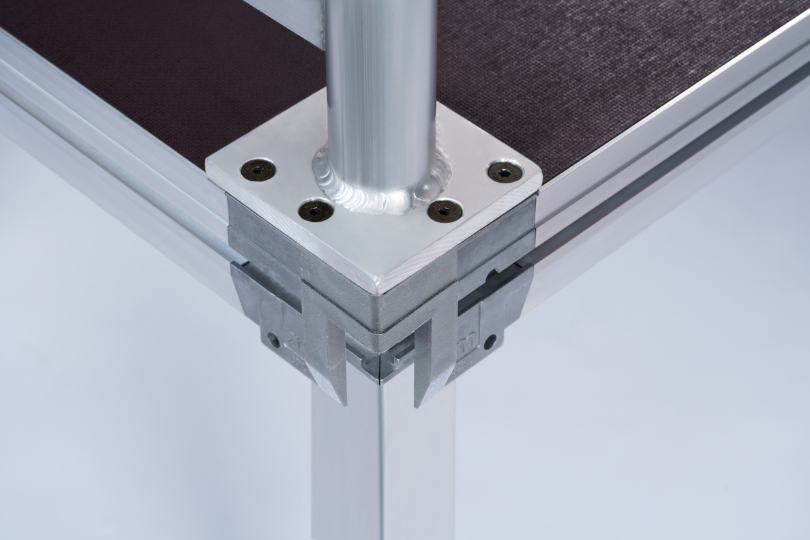 one lay corner including 1 rail
2 m x 1 m, 2.07 m x 1.04 m, 2.07 m x 0.86 m
1/10 of the vertical test load
1/10 of the vertical traffic load
DIN 13814, 4112, 1055, 15921
Enquire now!
Are you interested in our platforms? Send us a brief enquiry and you'll receive a perfectly tailored selection of products directly from 2M.
TÜV certified
Every 2M stage platform from the ERGO series is manufactured in our certified production facility in Ratingen and tested by the TÜV in accordance with the latest standards and directives.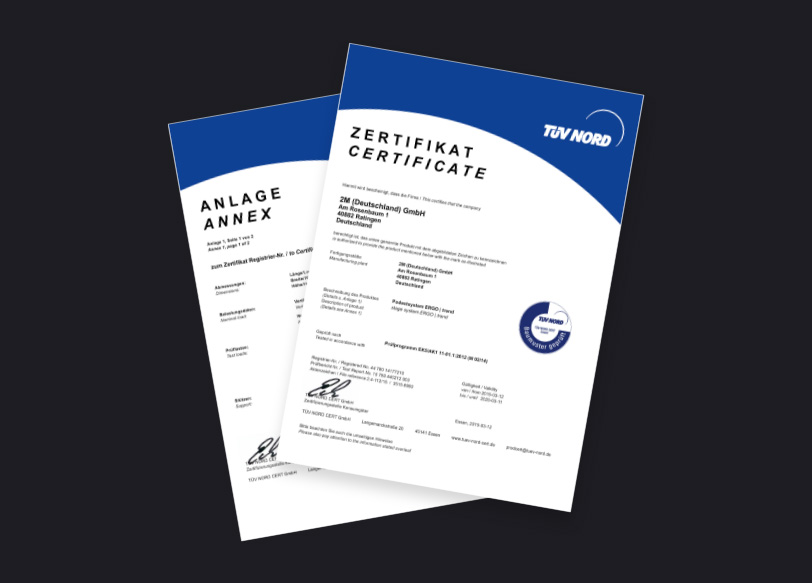 Contact persons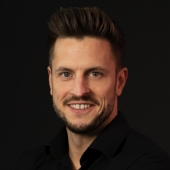 i.V. Andre Nölle
Sales manager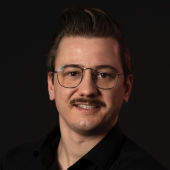 i.V. Gerrit Pape
Project manager