Stagedecks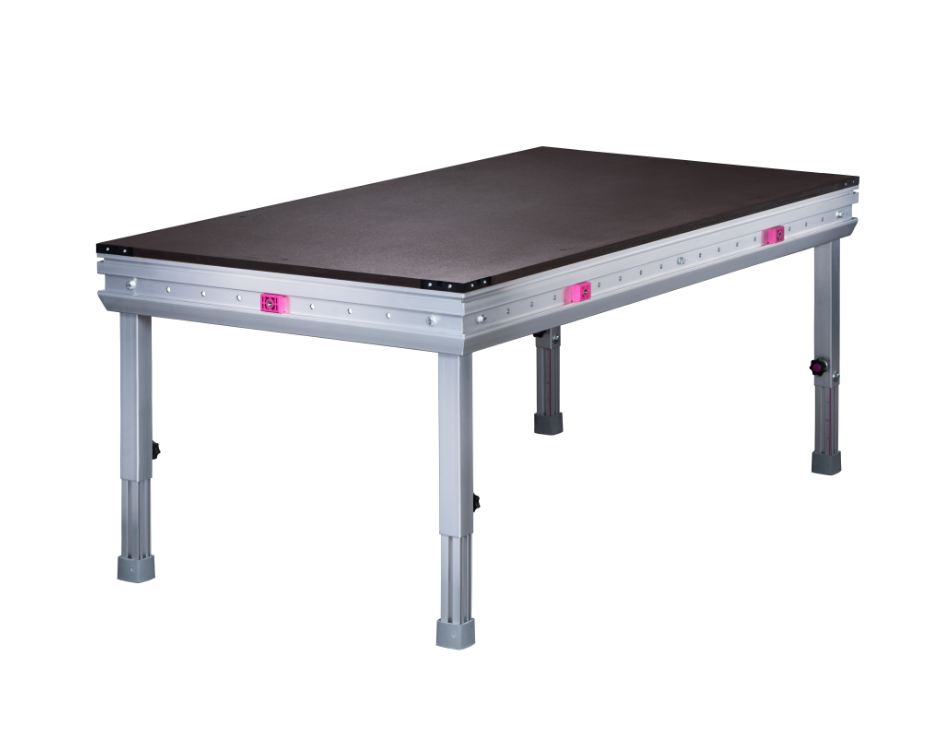 ERGO
XTRA
Mechanics
The frame
The frame structure consisting of a special frame profile is highly sturdy and suitable for wide span widths and heavy loads (car staging).

Easily fit the covering panels edge to edge from above.

Detachable covering panels allow the storage space underneath to be used (lighting).

Simple handling thanks to separate frames and covering panels.

Made completely of aluminium.
Application
For infinitely variable adjustment and to compensate for uneven ground.

Incredibly high load-bearing capacity thanks to the high wall thickness of the individual profiles.

Secured via an adjustment screw with a plastic grip and also via a second screw that is arranged at a 90° angle to the adjustment screw.

Loads of up to 750 kg/m² can be supported with ease.
Leg mount
The 2M leg mount made of die-cast zinc is designed for use with round pipe or square pipe with dimensions of 40 mm to 60 mm.

The leg can be compacted using an M10 adjustment screw or via an eccentric quick release system depending on the customer's wishes – and it is possible to switch between these configurations in seconds.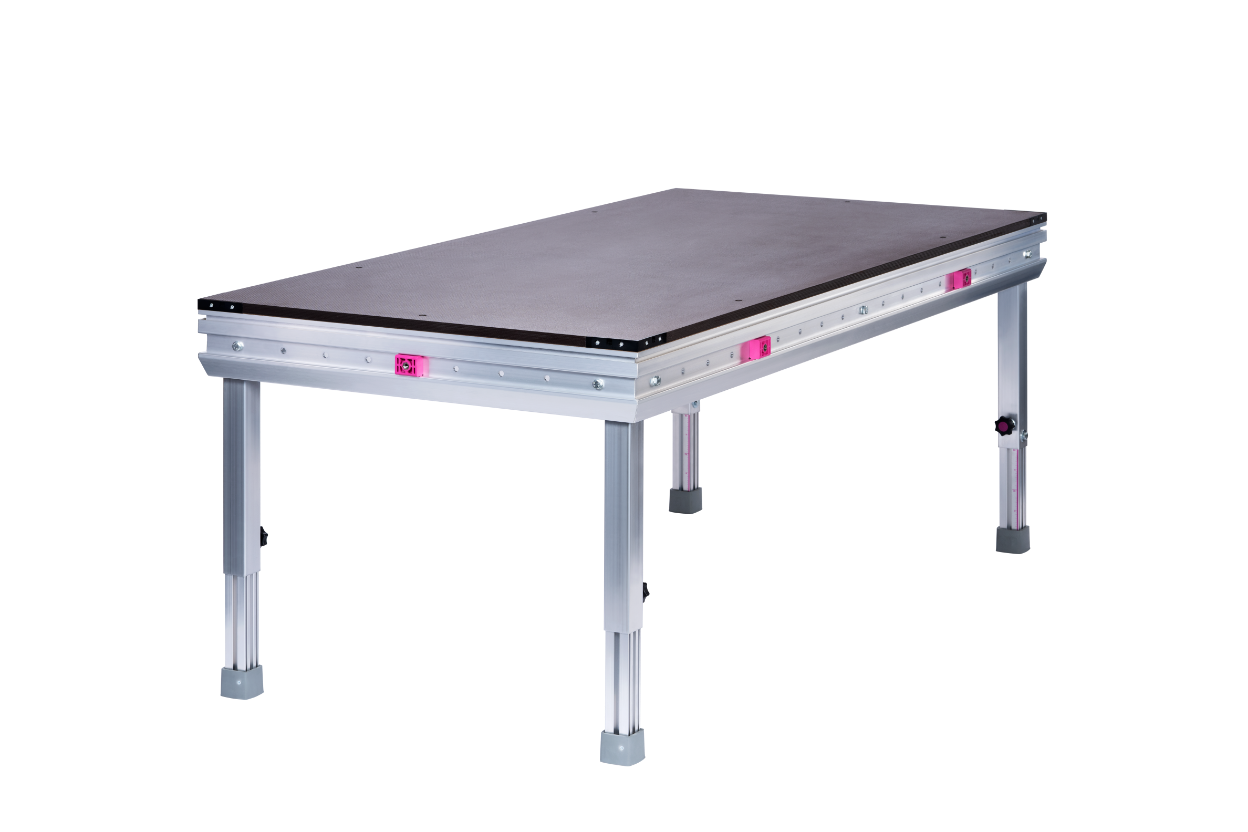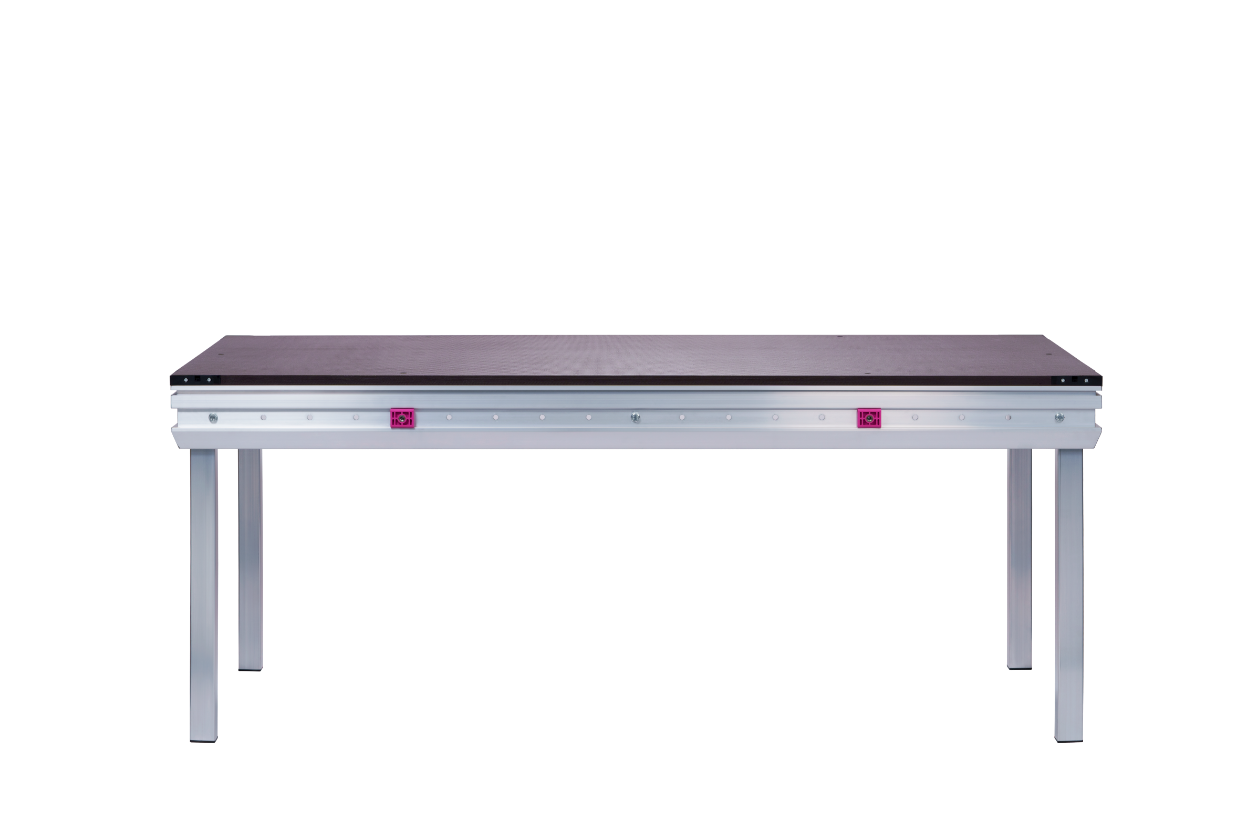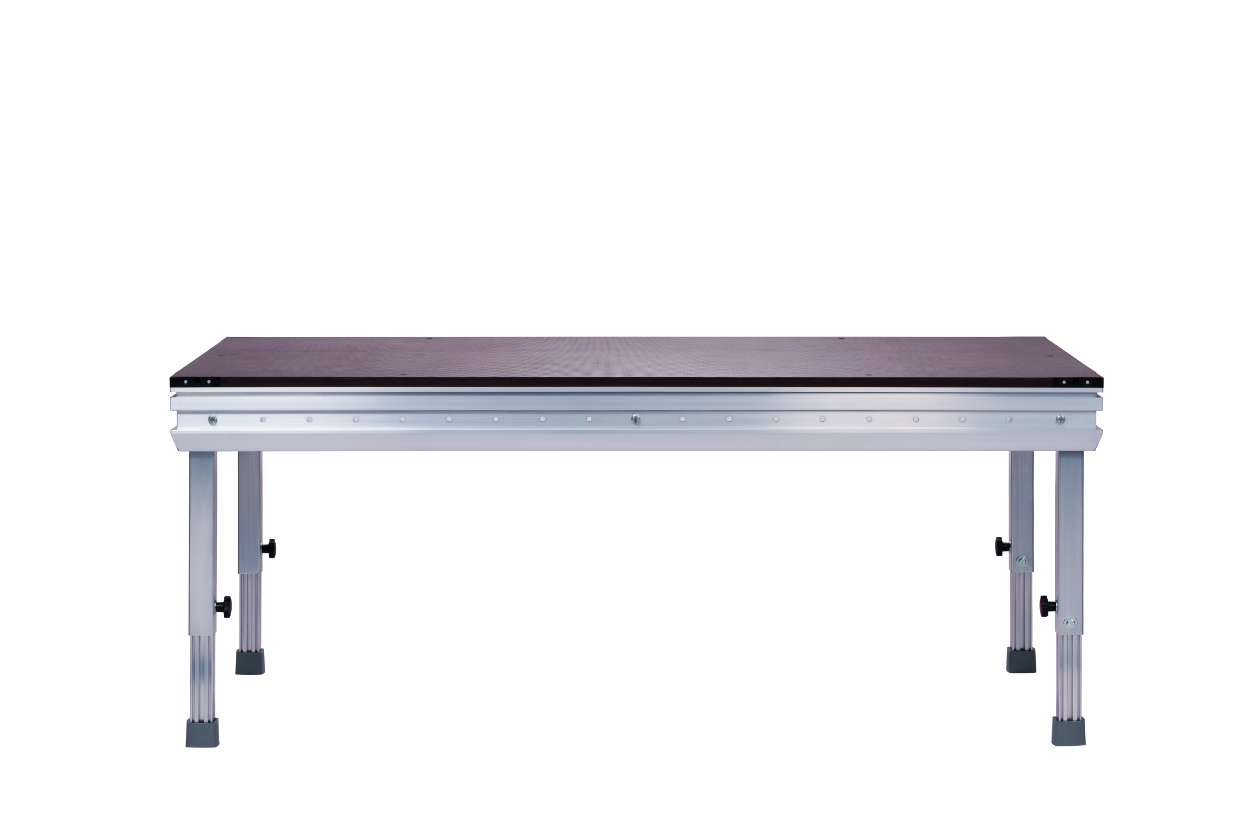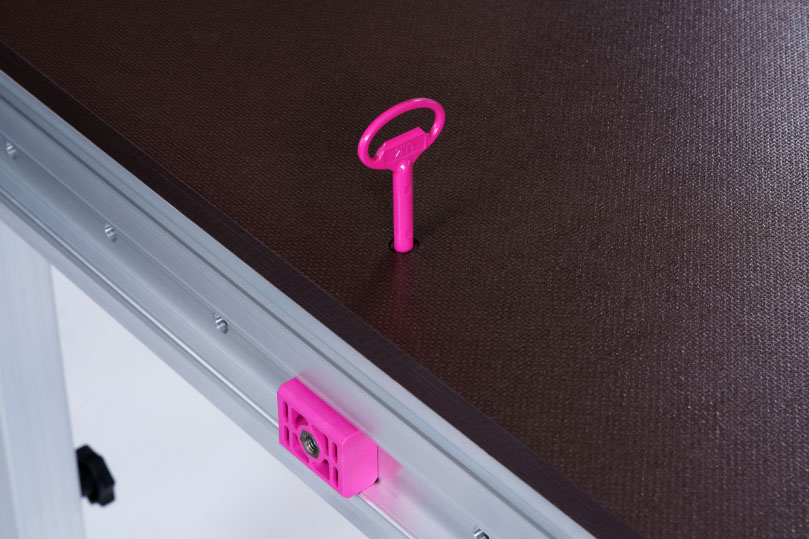 Locking mechanism for the base board + connector (upper side)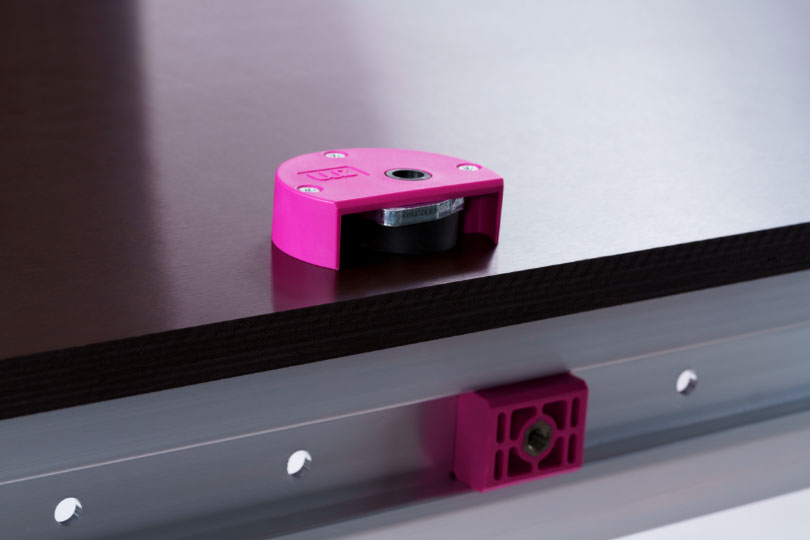 Locking mechanism for the base board + connector (bottom side)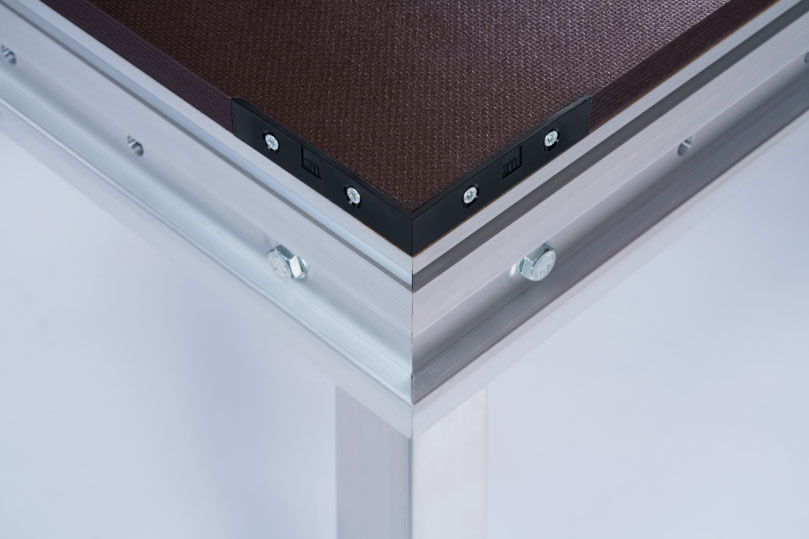 Frame profile + base board
Platforms with frame systems
2 m x 1 m, 3 m x 1 m, 4 m x 1 m
1/10 of the vertical test load
1/10 of the vertical traffic load
DIN 13814, 4112, 1055, 15921
Enquire now!
Are you interested in our platforms? Send us a brief enquiry and you'll receive a perfectly tailored selection of products directly from 2M.
TÜV certified
Every 2M stage platform from the ERGO series is manufactured in our certified production facility in Ratingen and tested by the TÜV in accordance with the latest standards and directives.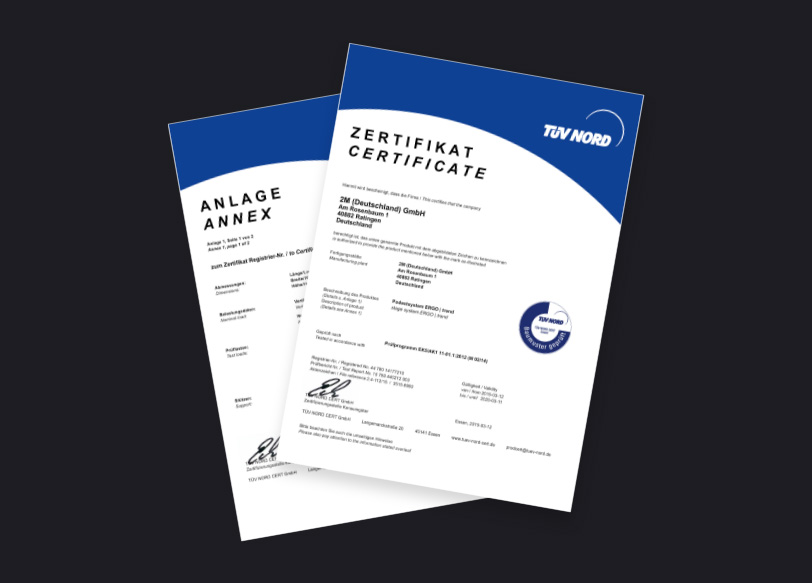 Contact persons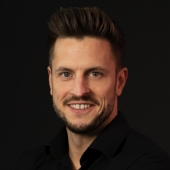 i.V. Andre Nölle
Sales manager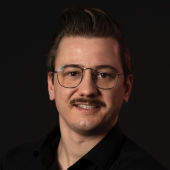 i.V. Gerrit Pape
Project manager