Stages & stands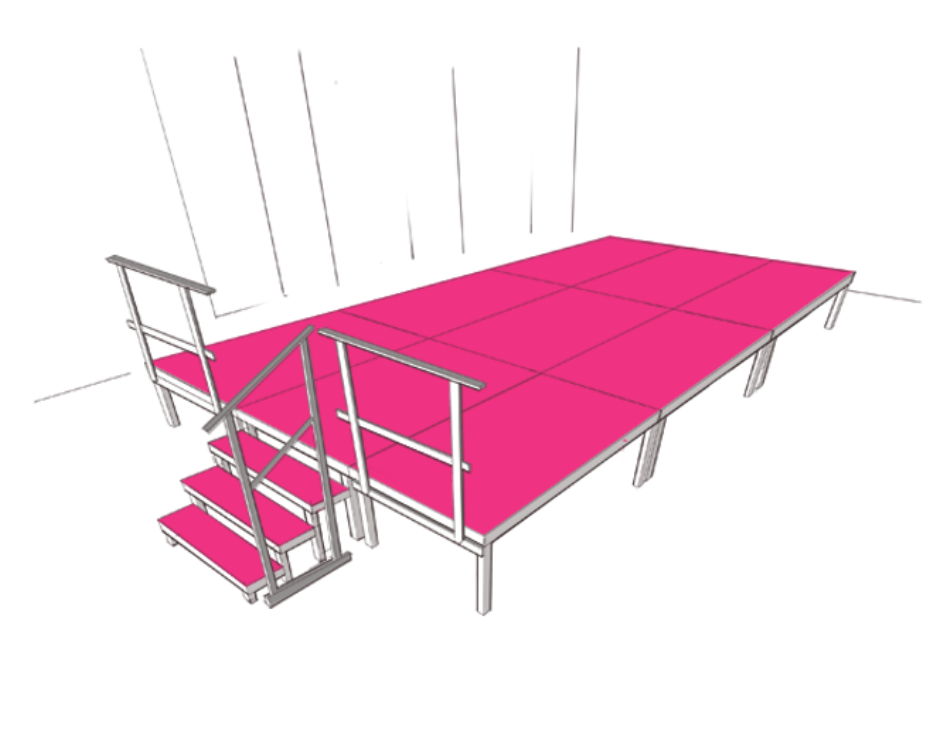 Mobile
stages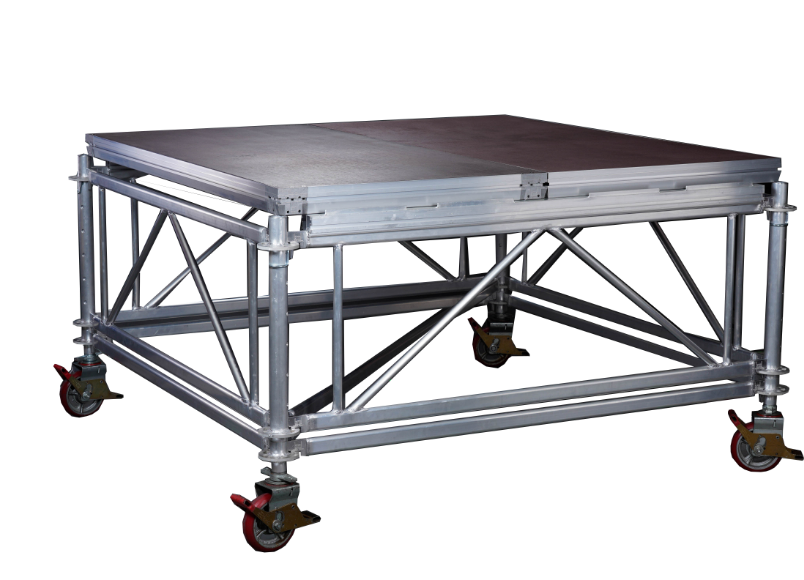 Mobile indoor and outdoor stages by 2M
We will turn an open field into a festival site or a sports centre into a concert arena - with the mobile indoor and outdoor stages by 2M. By means of their telescopic leg systems our ERGO platforms allow for balancing uneven grounds.
Our mobile indoor stages can be used for various purposes and are easily set up - which is perfect for temporary stages in schools, sports, multipurpose or community halls. For indoor events our products ERGO | Trend, ERGO | one and ERGO flex are multifunctional stage platforms which can be quickly turned into an event stage in combination with the corresponding stage technology. With our ERGO stage platforms for indoor events both small stages as well as special forms and sizes can be easily realised. For outdoor events our products ERGO | trend light, ERGO | one light and ERGO | flex light provide high stability, quality and load capacity due to the innovative 2M lightweight technology. Our 2M mobile outdoor stages are highly flexible and can thus perfectly complement your stage technology.
What is the difference between mobile stages and common or stationary stages?
The biggest difference between stationary and mobile stages is that stationary stages are permanently installed and do not have to be disassembled after the event as they can be stored flush with the floor. This kind of event stage is particularly appropriate for venues at which events are hosted regularly. Mobile stage systems, on the other hand, are recommendable for events requiring a temporary stage system such as concerts or festivals.
What are the advantages of mobile stages?
The advantages of mobile stages are obvious: They can be quickly assembled and disassembled, are not very expensive and can be designed in different sizes and forms.
What to consider when choosing a mobile stage
You should consider the following aspects when choosing a mobile indoor or outdoor stage:
• If the product is TÜV approved you can expect high quality and stability
• A low weight means that the stage is easier to set up.
• Compatibility with other stage technology components is a definite plus.
• You should need only one or two people for set up.
• Stage modules are perfect for an individual stage design.
• Availability of equipment such as rails, steps or stairs
Which mobile stages are appropriate for which events?
Depending on your event different types and sizes of mobile stage solutions are possible together with the suitable stage technology: A simple stage platform for speeches, a stage cabinet with curtains for a theatre, a choir platform for concerts or a roofed open-air stage for festivals. Let us know about your specific needs & requirements!
Contact persons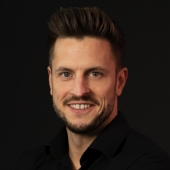 i.V. Andre Nölle
Sales manager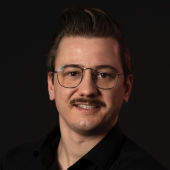 i.V. Gerrit Pape
Project manager